At Xibo, we believe in enabling outcomes for our customers, not talking in rhymes, riddles, or acronyms. But, we also understand that there is some industry jargon that you may want to learn more about. So let's start with the OOH's and DOOH's of Digital Signage Advertising.
From OOH to DOOH
Out-of-Home (OOH) Advertising has been around for many years. You see it when you drive to work, wait for a bus or go shopping in your local mall. Static billboards and advertising display posters are everywhere. But as the digital age has progressed and consumers require more engaging and interactive methods of advertising to drive their purchase, so we enter the age of DOOH. See some great DOOH case studies collected by the IAB.
Digital Out-of-Home (DOOH) advertising transforms the traditional method of static advertising posters into digital format. DOOH provides consumers with dynamic, engaging and relevant ads at the right time and the right place!
The digital side of the out-of-home market is set to continue to grow at an exponential rate, predicted to reach 24% by 2021. Source: Rapport According the DPAA media planner survey, 61% of media planners included DOOH in their plans in the prior 12 months, and 94% plan to spend the same or more in the coming three years. Source: DPAA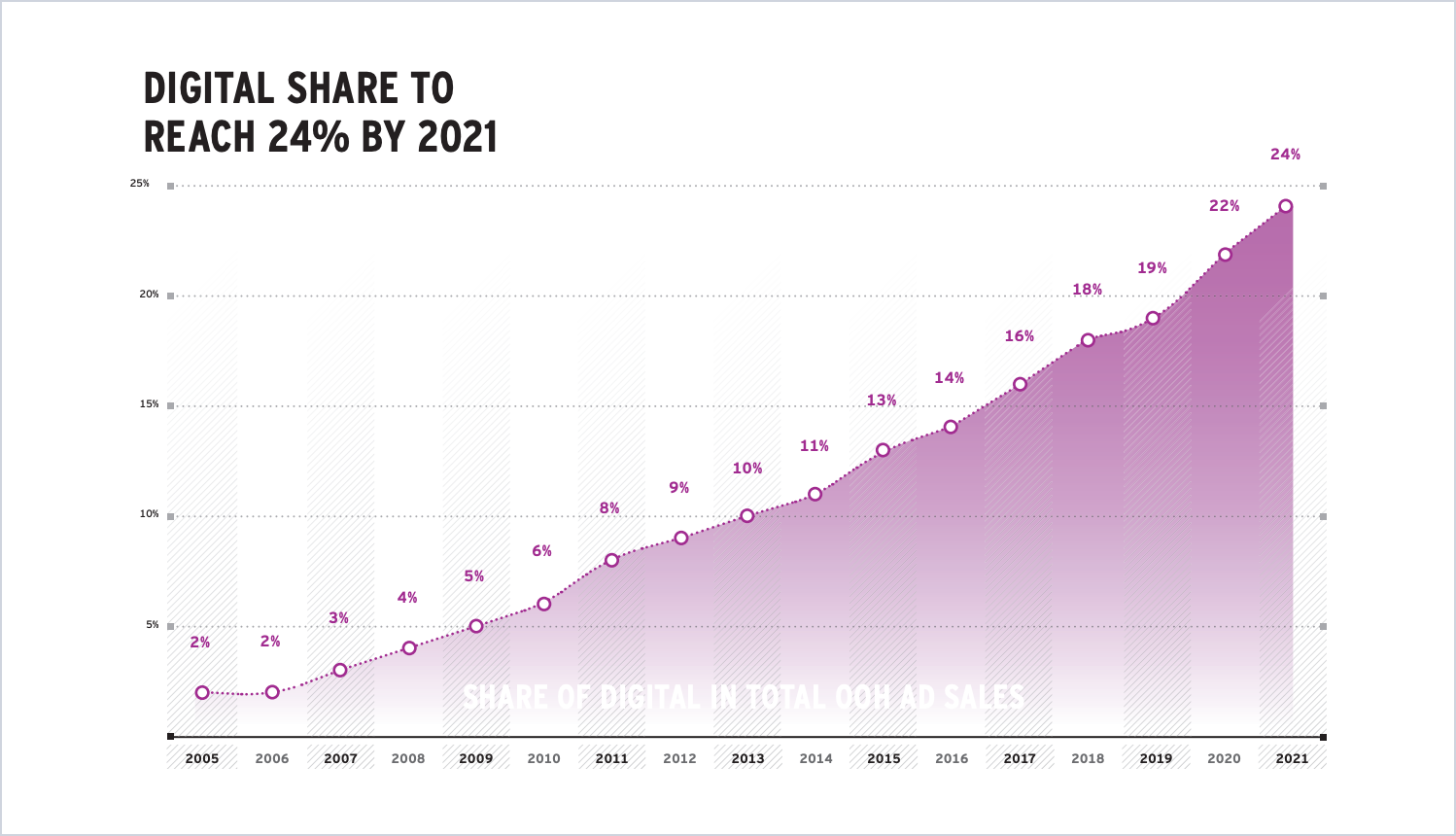 Source: Rapport
---
The Benefits of DOOH Advertising
With advances in digital technology, advertisers can now benefit from reaching their targeted audience quicker and in more locations.
---

Targeted & Retargeting
Today's consumers have a wealth of information at their fingertips, they do more research, check, and validate before making a purchase. Salesforce say that it takes 6 to 8 touches to generate a viable sales lead. Source: Salesforce
Programmatic technology allows for digital out-of-home advertising to be more targeted than before, thereby reaching the right audience at the right time. Ads can programmed to display at specific times, based on triggers or context (e.g. weather, or an event), and when data tells us there's more traffic or a higher number of shoppers, for example.
With geo-targeting, advertisers will be able to serve their DOOH ad and retarget their audience via other channels such as mobile. When used effectively, DOOH can generate a 32.8% increase in returning customers. Source: Datatrend
Place-based inventory, which is comprised of indoor inventory in locations such as gyms, restaurants, bars and arenas, top the list in ad inventory sales and are expected to continue growing. Similarly transit and street furniture is expected to continue to grow, as advertisers look to place their ads where their consumers are.
Source: Rapport
---

Measurable
Data capture and analysis is fundamental in any digital advertising campaign. With advancements in geo-location targeting, mobile demographic data and others, DOOH can be used as a highly effective tool by marketers to deliver measurable results.
Digital Out-of-Home is more effective at driving online activitations than other advertisement types, according to a recent study, which showed that 66% of people used their smartphone in response to an out-of-home ad. Source: OAAA
---

Engaging and Converting Ads
Advertisers can unleash their creativity in digital format and digital signage advertising has the power to be engaging and drive higher conversions. In a time when more people are putting pop-up and ad blockers on their computers and the performance of display ads online is declining, DOOH opens up another level of more engaging adverts for consumers.
In the same DPAA media planner survey, 69% of participants said they are intending to use DOOH as a means to create interaction with the creative. Source: DPAA
Recent studies have shown that Digital Out-of-Home Advertising increases brand awareness by 47.7% and drives a lift to spend by 29.5%. Source: Datatrend
---

Some useful material
Here is some material you might find useful as you explore Digital Out-of-Home: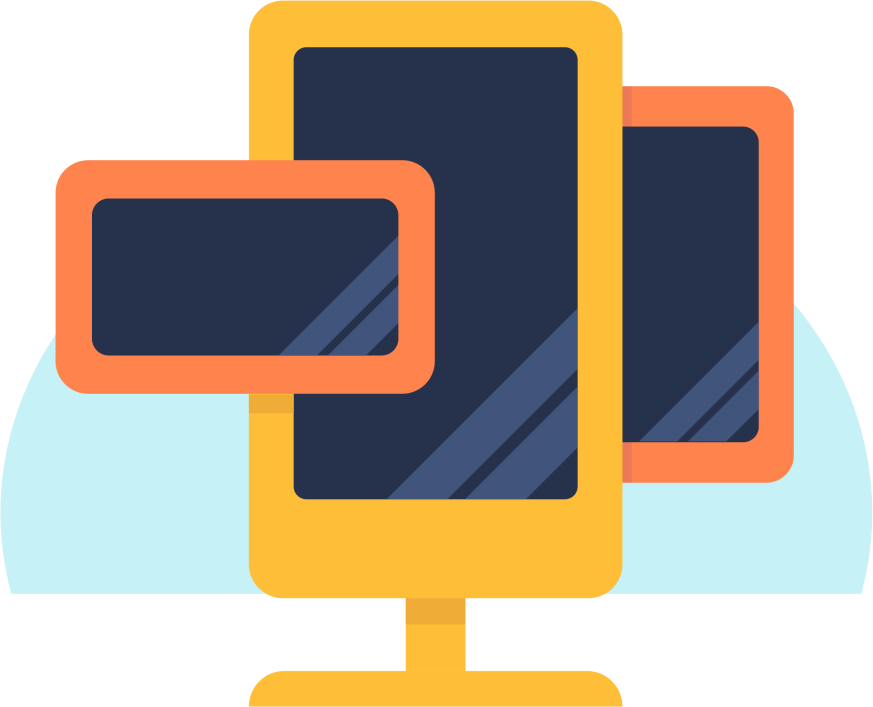 Xibo Adspace in the DOOH Market
Xibo Adspace is set to transform the Digital Out-of-Home advertising market. Both display owners and advertisers can now benefit from a simple, reliable and cost effect method of buying and selling advertising space on digital displays. This opens DOOH up to everyone and creates an extensive global DOOH Marketplace. Find out how you can benefit from using Adspace.