Platform Update w/c 24th November
We hope this update finds you safe and well. We are excited to bring new features and improvements to the platform.
In summary, we have:
Refreshed our documentation with the latest changes
Added User Roles and per User Feature control
Improved Campaign and Payment Workflow
Adspace Payment Services
It is now possible to enable/disable Adspace Payment Services for Private Marketplace on a Campaign by Campaign basis. Adspace Payment Services allows the Advertiser to pay for a Campaign by credit/debit card directly on the Adspace platform - Adspace takes care of invoicing, collecting payment and transferring funds to your connected Stripe Account.
When you reach the Send step in the Campaign Builder there is a new option for whether to enable or disable payment services. (Please note, in the past they were always enabled if you sent your Campaign to an Advertiser).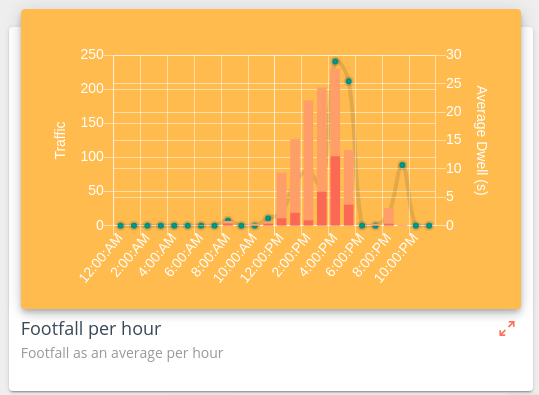 This feature means you can send your Campaign to an Advertiser with Payment Services disabled, opening up the full Campaign workflow for Display Owners who have existing relationships with Advertisers and Agencies.
Once a Campaign without payment services is approved by the Advertiser, it will transition to the "Held - awaiting funding" state, until the Display Owner visits the status page and clicks "Set Funding". At this point the Display Owner can choose to Enable Payment Services, or take a PO number or otherwise set the Campaign to funded. Once this has done it will be released to the network as normal.
Payment on Campaign End
We have also added an option to set a Campaign payment schedule to "Payment on Campaign End". This will release a Campaign to the network once it has been Approved/Funded, and only invoice the Advertiser once the Campaign has finished and all proof of play data has been recorded.

If payment services is disabled and the payment schedule is "Payment on Campaign End", the Display Owner must still "Set Funding" on the Campaign before it will be released to the network. The Display Owner takes full financial risk for Campaigns which are not paid for in advance.
Adspace Marketplace Campaigns are always "Payment in Advance".
User Roles and Features
Four user roles have been introduced: owner, admin, user and viewer. All existing users will be "owner" and any newly invited/pending users will be "user" roles.
Each role has a default set of features available to them, which can be overridden on the Manage Users page.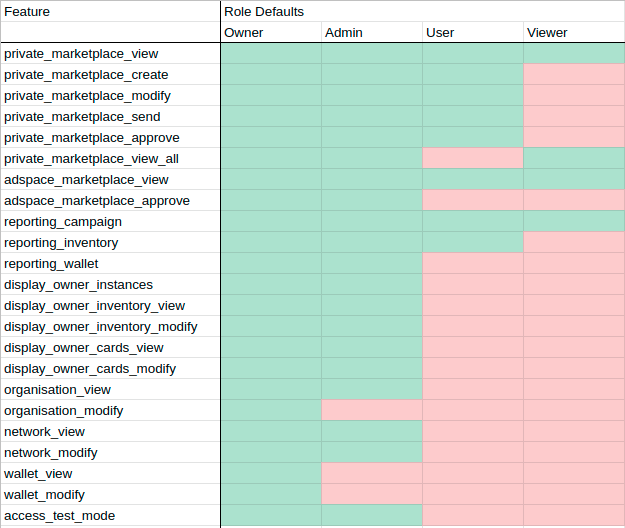 The "User" role will only have access to Campaigns that it created, and can be restricted to disallow sending/approving if needed.
If the user does not have the "private_marketplace_send" feature, any Sent Campaigns will go into a "Held - awaiting release" state before being sent out to the Advertiser.
What's next?
We will continue to monitor the platform as a whole and make further improvements and fixes as needed. Our next major improvement is to make demographics data available in Adspace Marketplace!
Explore the Marketplace
Don't forget that Adspace Marketplace is here and available on xibo-adspace.com! Adspace Marketplace enables prospective advertisers to find your displays, build and book advertising campaigns directly.
To use Adspace Marketplace you will need to complete the information in "Manage Network" on the Organisations page.
Please take a look at these key documents to help you on your Adspace journey:
If you need any assistance, get in touch and we will help!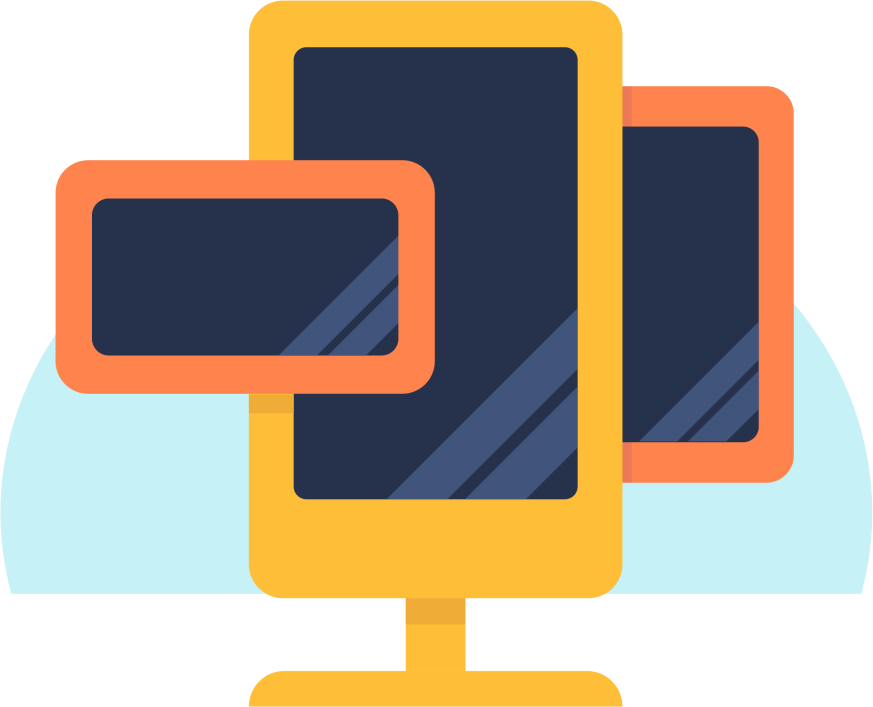 Xibo Adspace in the DOOH Market
Xibo Adspace is set to transform the Digital Out-of-Home advertising market. Both display owners and advertisers can now benefit from a simple, reliable and cost effect method of buying and selling advertising space on digital displays. This opens DOOH up to everyone and creates an extensive global DOOH Marketplace. Find out how you can benefit from using Adspace.